This is a Voice Thread Sub Plan. It can also be adapted for student who have missed the lesson and need to be filled in on the basic idea of the project. This sub plan can be used for grades 1-6 and if you made the project more challenging you could extend the project to higher grades. This project is built to stretch the students creatively and work on their social skills in a safe environment. This is meant to be a community piece and so many classes can add to the artwork. I have set the Voice thread up so you just have to walk through the power point with the class. I have added comment or music to each slide and you can stop and repeat any slide needed. I have made this voice thread so that anyone can view it and leave comments. I would love to hear suggestions, with this being my first voice thread I am sure their are lots of additions and changes I could make to improve the process. If you are a sub I would love to hear your input especially so that I know if this is a plan that would run smoothly and what I need to change or add to assist you while you are in the room. Feel free to use this power point and let me know how it goes. I will be adding photos of the project and adding a rubric so that you can see how the students will be graded on their input into this community project.
Please click here to begin: Nothing ever happens on my block project and book reading
This is an image I found on line from a coloring book it is royalty free. This is the type of town I am looking to put up in the hallway but I will be free handing it. You can have older students help you draw out the town basics while the younger students add light poles, dog houses, children playing, tree growing, etc. This is also a great example of how you can incorporate different seasons. the project could have one season or slowly progress down the hall and into different seasons. This would allow you to have different classes create different seasonal items for the town. For example Mrs. Smiths class could be in charge of summer while Mr. Davis' class could handle fall.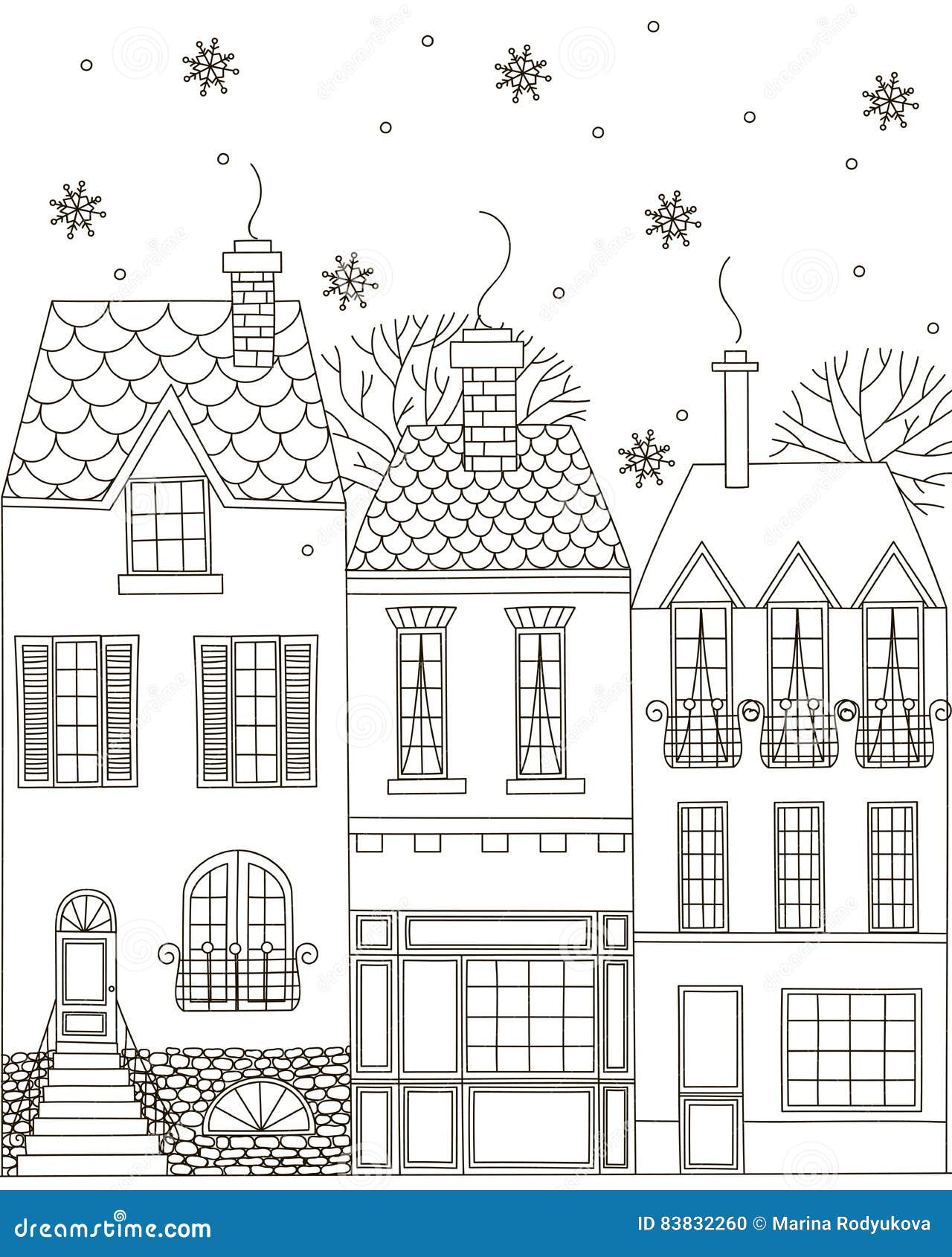 Students will also have access to the following books to aid them in the drawing process, as well as several brochures and other books.